In a first for the Academy Awards, Meryl streep trusted Ellen Degeneres to turn her smartphone on herself and tweet a picture of her and her nearby attendees.
On the one hand its a great example of shameless publicity, but on the other its a really down to earth example of how pervasive social media has gotten.
Just think: Meryl had to be carrying a smartphone. Ellen had the presence of mind - perhaps rehearsed, but maybe just spontaneously - to herd those closeby into what may become an iconic moment in the history of the Academy.
All this is speculation, but it was FUN!!!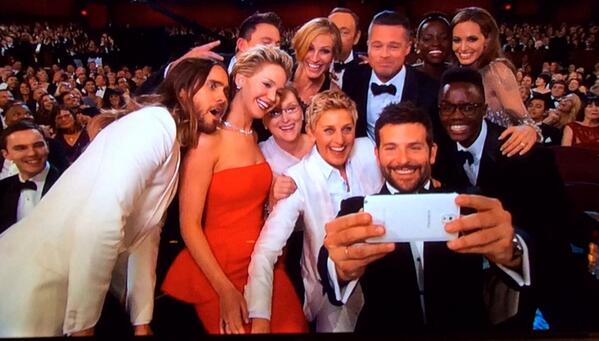 Thank you Ellen and Meryl for going along with it.
(And if it was all pre-planned, it was still genious.)
Thanks to our friends at Transition IT